Sell my laptop for real cash? Tell me more about that!
Laptops are now an integral part of our lives. They are easier to carry and unlike their bigger counterparts desktops, are much more lightweight and an absolute must for business presentations (must have). Laptops initially started as a tool for business professionals who wanted a portable computing device and slowly moved into the lives of everyone using a computer.
The following are some of the reasons why laptops are now much more popular than desktops:
Laptops are highly portable compared to desktops - This is indeed the biggest factor that tilts the scale in favor of laptops. These days, laptops are getting smaller and lighter while their processing speed keeps getting more powerful. Desktops on the other hand are large bulky devices confined to specially made desks and a jungle of wires to go along with it.
Laptops now have powerful processors - The argument that desktops have faster and better processors has now gone stale with recent advancements in technology. These days, the configuration available in laptops not only makes them at par with desktops, but in some cases even ahead of them.
Laptops are now cheaper than ever before - Yes, previously the price difference between laptops and desktops used to be huge. So huge, most people could buy two desktops for the price of a laptop. Thankfully, all this has now become a thing of the past and laptops these days are easily available at cheap prices.
Power cuts do not affect Laptops - Laptops come with batteries that allow them a run time of at least 2 hours without being plugged in to an electricity source. This however is not possible in the case of desktops that need to be plugged in to a power supply for operation.
Trade-in Your Old Laptop and Get a New and Powerful One
Why I sell my laptop online? If you are still struggling with your old laptop and looking to buy a new one, it is indeed the best time to sell your used laptop. With many different sites making their presence felt, if you are looking to sell old laptop, this can be done indeed very easily. Simply log in to these websites, choose the model of your old laptop and get an estimated price quote on the spot.
Sell Old Laptop Online – Reasons Advocating the Choice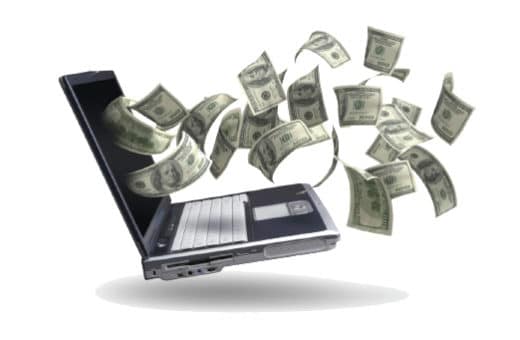 Following are some of the reasons why tell why you should sell your laptop online:
You can sell old laptop from the comfort of your home - Simply log in to the website, get a quote and have the website representatives pick the laptop up from your home. You will not even need to leave your home to accomplish the task.
Compare and sell - As there are many websites where you can sell your unit for cash, you can get different quotes, choose the one that suits you the best and sell your laptop.
Get amazing deals when you exchange your old laptop with a new one - Rather than just selling your own laptop, it is always better to exchange it with a new one. This will get you your new laptop at a much cheaper price. And the best part is, you get a host of exciting deals when you are exchanging laptops online.
Sell old laptop online, do not be more frustrated with your old laptop and its slow performance. Go online and sell it and exchange it for a new one with faster speed and performance. You cant go wrong with online buy back companies, they do all the dirty job and you get pay hard cash in your wallet. I always sell my laptop to reputable recycling buyback company "LaptopNuts.com", they have the best prices and the fastest shipping times.