Jun 15, 2020
Why do you want Dell laptop? Nowadays, small mobile devices like smartphones and tablets have grown in popularity as much as laptops. Easy-to-use laptops are so desirable! They are powerful and yet, they're also mobile. Do you want to buy new laptop? Why don't you sell your old laptop to get more money for a new desired model? Seriously, selling used Dell laptop, you have chances to boost your budget.
Yes, as you've already understood, in this shopping guide, we're focusing on the best Dell laptops. Why Dell laptops? Whenever you're selling used Dell laptop, or trying to buy it, you have to know about all its advantages. Dell has been building computers since the mid-1980s, and is now one of the biggest computer manufacturers in the world. Please, continue reading to understand the key components in the top Dell laptop computers.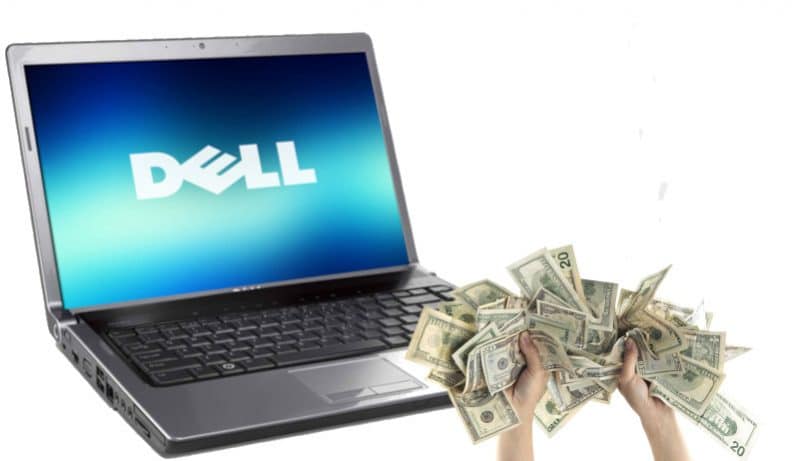 Dell Laptop Components
When comparing different Dell laptop models, you need to know how the different components work. This can help you to figure out which components are the most important for your needs. And in case your laptop is broken you can easily sell it by parts. The set of details is standard. What is more, Dell laptops contain many other features, including WiFi technology, Bluetooth technology, Ethernet ports, USB ports, HDMI ports, headphone ports, and memory card slots. Most laptop models have all of these options available.
Dell Laptop Prices
Selling used Dell laptop, you should learn something about the prices. With so many different Dell laptops available in the market, you will have a variety of price point options. This gives you a great chance to find the exact features you need at a price you can afford. If you want to find the right Dell laptop, you'd better to figure out what you can afford to spend. Then prioritize the features you need the most and find a model in your budget that excels in those areas. Selling used Dell laptop, try to focus on Dell's priorities to get the higher price.
Under $300
Most NEW Dell laptop computers that fit in this low price point are simple Chromebook models. They sometimes will have touch screens, but they won't feature high levels of processing power. However, they work well for the most basic tasks, including running cloud-based software and apps. Just don't expect to run high-end gaming software, or do serious photo processing with a laptop in this price range. Trading with used Dell laptop, you should fix the price depending on laptop real condition.
Between $300 and $750
Mid-range-priced Dell laptops have a nice collection of basic features. For the majority of people, a laptop in this price range will work perfectly. It can run word processing and spreadsheet software, it works with cloud-based apps, and it can perform web surfing well.
You sometimes will find a Dell laptop that has one or two high-end features in this price range, such as a large display screen, or a large amount of storage space. That's amazing!
Where to Buy or Sell Used Dell Laptops?
Looking for a place to sell your used laptop or used notebook for a good price, you can look at some of the following online places that buys used laptops, notebooks and computers. Some companies even buy broken laptops and computers as they salvage undamaged components in the laptop for refurbishing other laptops. You can buy a used laptop or used notebook or computer from the same places, as they have different makes and models of computers, laptops and notebooks, either new or used. Pay attention to these names. Do you know at least one of them?
SellLaptopBack.com has a comprehensive and easy to navigate web site for the selling of used as well as broken Dell laptops at top value. Sellers of their laptops, computers and notebooks have a choice of payment method, either via PayPal, Money Order or Check.
AliExpress.com buys and sells any type of used laptop, used notebook, used computer, tablets and more. Full descriptions of all their products are displayed, as well as the status of the used laptop or other products as well as pictures are included. This is the most popular one!
LaptopNuts.com is another very popular spot to buy and sell almost anything, including your used laptop or if you are looking to buy a used laptop, notebook or computer.
CashItUsed.com comes highly recommended if you are looking for to sell used Dell laptop, notebook or computer. Sellers on the other hand will not be able to receive top prices for their used laptops if they want a good price and the product may be damaged. They do however buy and sell as-is used products, refurbished and more.
You can find more in your region!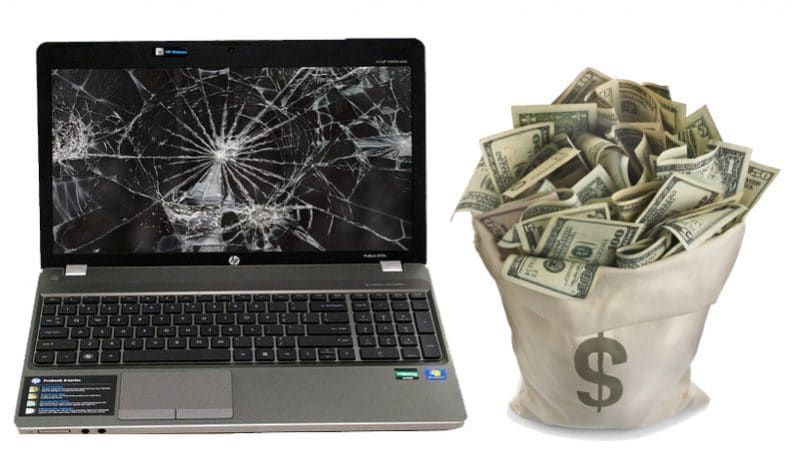 Professional Dell Trade-in For Cash Gives You:
Easy process, fast payment - Selling a laptop cannot be easier. Simply find your laptop brand, laptop model, select its condition, accept the quote and ship your device for free.
You can sell everything you have - As a rule, purchasing catalog includes a lot of laptop models and they keep adding more laptop models to their websites.
Sell any laptop brand - Professional websites buy any kind of laptop brand. If you don't see your laptop model contact them and they will give you a custom quote.
Accurate quotes -Their online estimator offer a range of option to select the exact condition of your device. They want to make sure you are getting the best value for your laptop.
No hassles - No need to deal with the hassle of listing your laptop, taking pictures, or even worrying about returns. We make the process of selling your laptop extremely easy.
Common questions asked:
How do I sell my laptop?
How much is my laptop worth?
Who buys used laptops?
Where to sell my laptop? and so on.
This is your last stop to answer all of them. Today you have many options to sell your laptop, to a friend, eBay, Cragislist, or to the professional trade platform. Each has its own benefits. Remember, dealing with professionals, you not only get a reliable transaction, but also you get paid fast for your laptop, no dealing with hassle, returns, scams, market and price research, listing and many other tasks that other options require. With us you get transact easy, in a reliable way and get paid quick for your laptop.