Do you old, faulty laptop? If you do, let's see if you can get anything out of it by trading it online. There is a lot of ways to sell staff online and here is a few key steps that we recommend when you have used broken laptop. Be successful in trading your old faulty laptop and get cash for it. Research for online deals can be often a challenge.
Steps To Sell Faulty laptop:
Research your laptop brand and model
Inspect what is broken on the laptop
Find online buyback service of your choice
Get the quote
Ship your faulty laptop (Free)
Get paid!
Of course it's not only about trade deals, but also about keeping your stuff in good shape, finding a buyer you like, and selling at the optimal time to get the best return on your purchase. Doing this requires a little work and a bit of patience, but putting in the extra effort from the start will pay off in the end.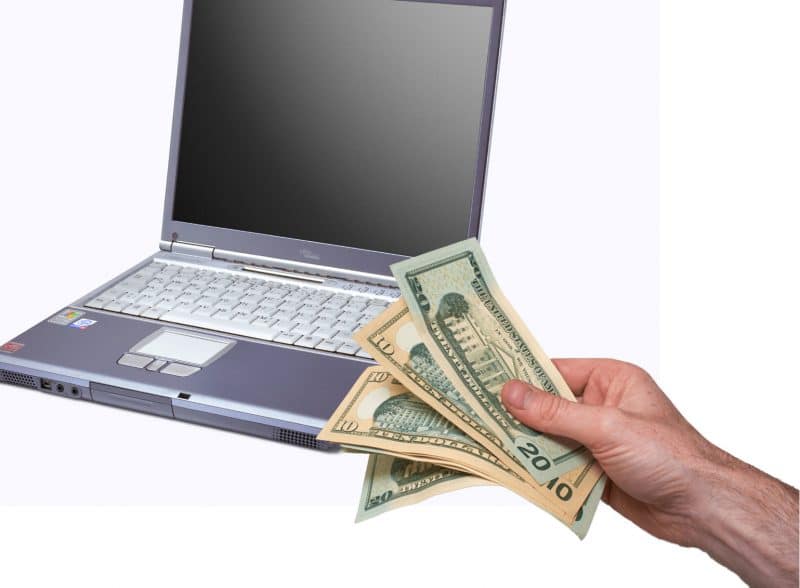 It's Time to Buy (and Sell)
It is important to realize when it is a right time to sell your old laptop. The most obvious mistake would be to buy a product towards the end of its product cycle. Thus, Apple products are some of the most predictable, but, on the whole, you can research the product cycle of just about anything. If a product is in low demand you should try to sell it faster. So how do you track a product's release cycle? Wikipedia is an excellent source for this information. If you can find a site on the web that's already compiled predictions for your particular product, you can figure out its release schedule pretty easily with Wikipedia's help. And remember, in general, if your laptop is older than 3-4 years, think of replacing it.
Proper Care
Taking care of your computer is important and meaningful for good resale value. This should probably go without saying, but if you don't take the proper precautions ahead of time you could end up with an accidental dent or scratch that you didn't expect to get. You should know that the price for a good working laptop is higher than you can get for a broken one. Even if the scratch or dent is harmless, that's not how a buyer is going to see it.
Prepare Your laptop for Sale
If you are going to sell your laptop privately from Amazon or eBay, you should be a creative seller. People like a good deal, so when you're preparing to sell your gadget you should consider the little bonuses you offer. These range from keeping the packaging to make the product seem newer to including some accessories. Of course, you don't want to make a price much higher because of it, but a few bonuses here and there can make a difference.
Include Accessories (But Not Too Many)
You want to save the accessories that came with your gadget, but if you picked up any extras of your own along the way you might want to consider including them. If you can use them again with your next gadget, leave them. If they're cheap or unusable, however, they're good items to include. People who buy used goods are looking for the most attractive deal, and if you want to try to pay their attention to your old laptop you can offer a few freebies. Surprise!
Don't Forget to Wipe!
Your laptop is not ready to be sold until you hadn't wiped it. Remember, you don't want to pass along your private data to the next buyer. The process will vary by device. Just be sure to research what you need to do so you're not selling them more than they're expecting. Try to use a portable hard drive to save your personals or ask for the professional help. Dealing with a trade shop, make sure their specialist will wipe your used laptop for free.
Make Sale
Actually selling your laptop isn't too hard if you've done the necessary preparation work, but you want to sell through the appropriate channel and find a good buyer that you trust and like. So, where to find an easy way to sell old laptop?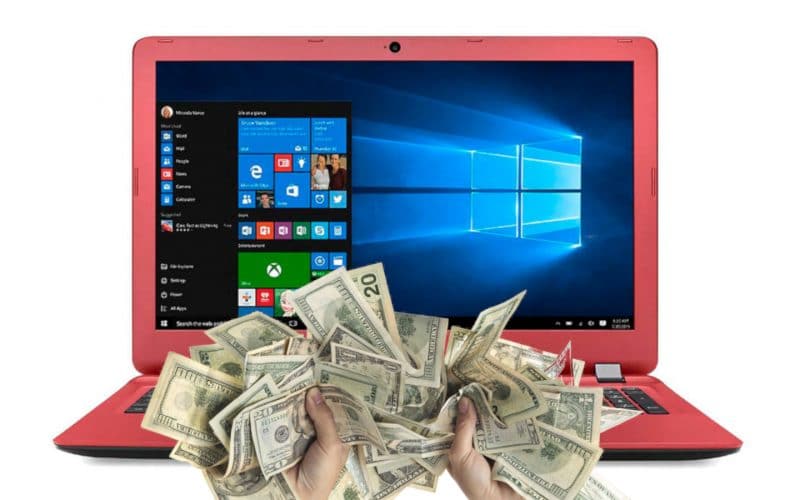 Where Else to Sell
There are a lot of places to sell your stuff online. Often people choose between Craigslist and Amazon. Craigslist will often net you less money, but since you're not paying fees to list and sell on Craigslist, it normally works in your favor. Amazon is really great because listing an item is not only incredibly fast, but you can just send Amazon a bunch of your stuff and they'll take care of everything for you even without your help. Amazon is fee-based, of course, but it's often worthwhile for the sheer convenience. Traditionally, people who don't want to waste time for trading, deal with professional online companies that are always ready to buy their old or even broken equipment for the average price.
Create Listing
When posting the advertisement, don't make it too long. Nobody's looking to read. They want to take only useful information from your post and bonuses if it is possible. Include the important information first (condition, age, warranty, etc.), and leave the stuff the buyer can skip for the end. If you're posting to Craigslist, you're better off writing only a few sentences anyway. (For more Craigslist tips, check out our seller's guide to Craigslist) Amazon will only allow you a single sentence, so you don't have a choice. Excessive length is mainly reserved for eBay listings. So, it's your choice.
Transaction
Everything goes to this moment, right? You're finally getting paid. Before you take the money and ship/hand over the product, familiarize yourself with the seller policies that are relevant to you. Amazon, for example, requires you to ship in two days and won't release funds until you provide a tracking number (or the buyer confirms delivery). If you don't have a tracking number you can actually just enter N/A and Amazon will accept it, but you nonetheless have to confirm shipment before you can get paid. Craigslist is nice because you sell on your own terms. Anyway, different web platforms have different terms and regulations. Learn them and abide by them or you'll cause trouble for yourself.
So, the mission is over. You have made a deal and can spend your money for a new laptop. But before, try to learn the rule and prepare your new shiny gadget for sale from the moment you buy it. It usually helps to avoid trade problems in future and make a price higher.