May 25, 2020
If you want to trade your old laptop: electronics, computer components, house goods, and yard supplies online, you should review three main web platforms. You have to decide the best place to sell used laptop Newegg vs eBay vs Amazon. You should learn pros and cons for every website and come to your own decision. So, go ahead!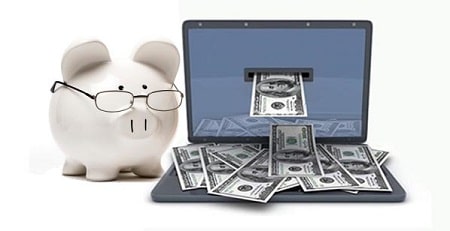 AMAZON
Amazon is the most popular trade platform all over the world. Nevertheless, it is not the only one available marketplace you shop.
Pros
Amazon boasts the greatest reviews. You can often find out what products are better than others by reading the reviews. You can also learn what products are better to sell by reading reviews. If you are not sure about the price to put for your old laptop, just take the time to read the reviews and make your trade attractive. The customer photos are particularly useful as they often show the product in a non-perfect light. You must be smart to make the good pics of your gadget to sell it fast. Amazon's Best Seller list is a good way to find out what is popular by category. These products tend to have the most reviews and pictures.
Cons
Amazon's prices can be high. This is good for you as for seller but not good if you are going to buy something. The hefty fees for sellers (12-15%) so you can often find the same product on eBay for less (net total fees are as low as 8% for top eBay/PayPal sellers). Nevertheless, the most of things on Amazon have free shipping. It can happen that shipping also requires spending $35. Be careful, free shipping can be a trap for careless consumers. For example, looking for a WiFi adapter you may found one with good reviews for $14.88. Looking for the same product on eBay, you can found it for $12.95 free shipping (with no shipping minimum). 35$ is a shipping minimum on Amazon. Don't fall into the spend more to get free shipping trap.
Different about Amazon
Sometimes, Amazon gives free products to customers for the sole purpose of gaining reviews. It's like a present, you know. This is called the Amazon Vine Program. Actually, this is a great way to cultivate product reviews. What do you think about it? This is a good and helpful practice.
eBAY
eBay does pay much attention to reviews, but the prices are more attractive here. You can check it yourself!
Pros
What usually makes you to buy something or not? eBay has lower seller fees so you'll often find lower prices. eBay has the traditional auction bidding system that allows you to bid on items if you want. They also have Best Offer that allows you to make an offer for a product. The item descriptions and pictures can be better on eBay as the sellers are responsible for it. Amazon products tend to be neglected as multiple sellers are selling under the same product page. eBay has Detailed Seller Ratings, that helps you to see just how well each seller is performed. If you are in the list, you have good chances to sell your old laptop quickly.
Looking for used products, eBay is the best place to buy from. Selling you laptop, you have an opportunity to provide much more details about your product than somewhere else. You can exchange comments and feedbacks. Speaking about broken technic, this is the biggest market to trade with used components.
Cons
eBay has very few product reviews. It's like buying blind. Seller feedbacks are limited (80 characters or less), so you won't get much details, especially for those goods that are outside the popularity ratings.
Different about eBay
You can spend your time browsing on Amazon or buying at eBay, whatever. It is always important to pay much attention to people you trade with. The information about how to spot eBay scammers and fraudulent sellers can be useful. Some people are scared to buy from eBay, but be sure you are protected by both eBay and PayPal. Everything depends on you and the right answers you have to get from your dealer.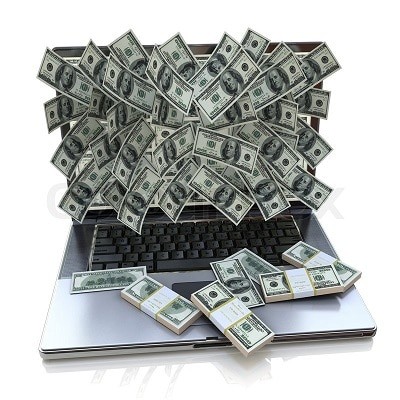 NEWEGG
What do you know about Newegg? It is excellent for trading with used laptops, computer components and peripherals. You can find proper details for different types of technic here. If you want to sell, try right now but watch the prices.
Pros
Newegg's product pages are good because they more detailed than Amazon's or eBay's. The pictures of goods are exceptional. You can pay attention to every small detail that is important. Nevertheless, try to make sure that the pictures have wealth and truthful information.
Long after a product has been discontinued, you can still find the original product page with details, pictures, and reviews. Buying open box or manufacturer refurbished parts on Newegg is safer and easier to do than with eBay or Amazon.
The Newegg's search is much better than the search on Amazon and eBay. The filters and categories are clear and well-developed. It is not a secret that the half of your trade success depends on more reviews on Newegg than on Amazon. Newegg is not as well-developed as Amazon or eBay, but it gives additional buying options for components.
Cons
The site is mostly specialized in trading components than laptop units. Outside of computer components and accessories, the prices and reviews tend to be not nearly as good.
Different about Newegg
There is no big difference between selling used laptop Newegg vs eBay vs Amazon, except for prices. Newegg competes very closely with them and often has a little lower price or better reviews. You can buy about 60% of computer components from Newegg, with the remaining 40% split between Amazon and eBay.
One way or another, you can do different way. If you are not a good and skilled trader, you can simply sell your old laptop to one of numerous online services for established price. Hunting for high prices don't forget about the safety rules.