When your laptop is broken and it's beyond repair or you just don't want to pay to fix it, all hope is not lost. Do your homework and you can sell damaged laptop to earn some money laptop online. Even if you can't sell the laptop as is, there are still things you can do other to either breathe new life into the laptop or salvage as much as you can. Also, there is always an opportunity to sell your old gadget by parts. There are always tones of ideas for making the most of that broken computer. Most of these suggestions require a little DIY spirit and skills. Anyway, it is better than tossing the laptop in the trash.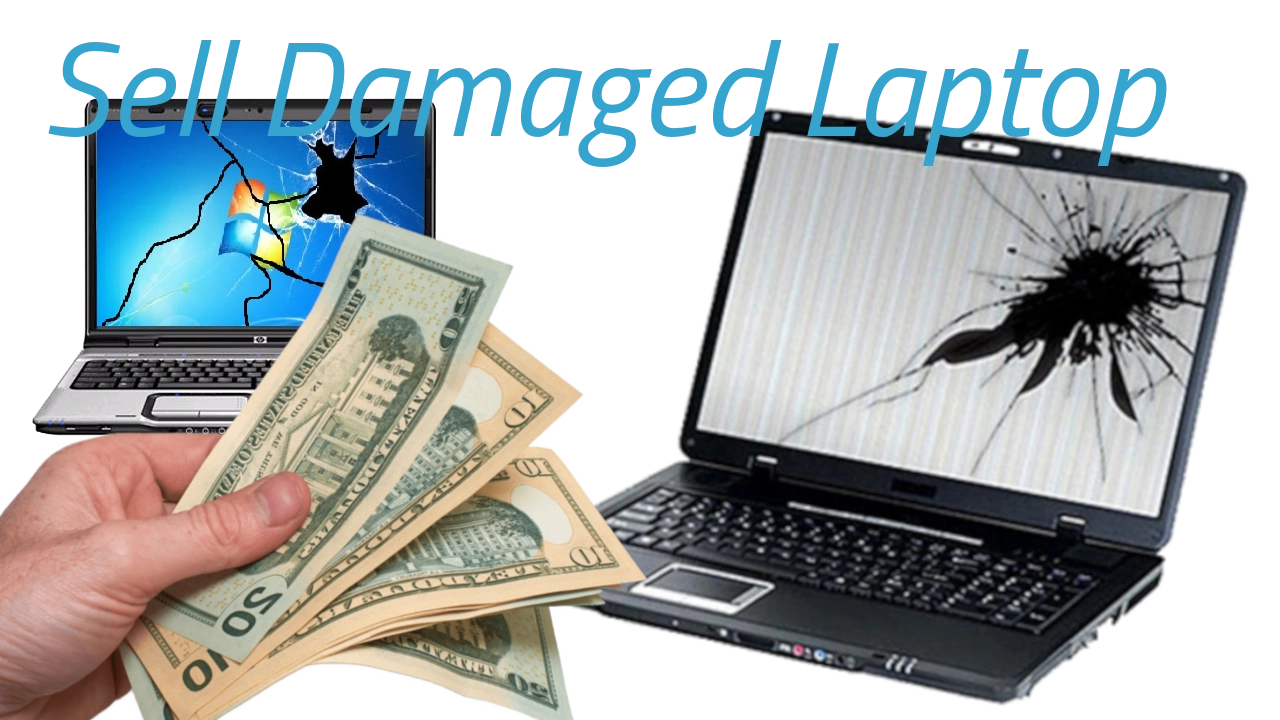 Sell Sager Laptops[/caption]
You Laptop is Damaged. What to do?
A laptop, just like any other computer or smartphone, can be detrimental for most businessmen or entrepreneurs. This can contain important data and files especially if you're a business owner or student. What is your first move when you notice your laptop doesn't work? Of course, you try to repair it! Why? Even if you are going to
sell used laptop online
, you can make more money on it when it still works.
Unless your laptop's motherboard has died or you've rendered your display useless, fixing your "dead" laptop isn't out of the question. In fact, it's probably realistic. You could pay for a professional repair service to handle the problem for you, but often times the cost will be higher than the actual value of your machine. If you can't afford a new one, or simply don't want to spend money unnecessarily, you can often fix the problem yourself. Assuming you know what's actually broken and needs replacing, just follow the competent advises online or pay for the consultation.
You may need to call the manufacturer and provide your model number to figure out the specifications for the part you need to order. While you can often order that part directly, you'll probably find something cheaper on Amazon (consider the used and refurbished gear in some cases if it saves a lot of money), Craigslist or eBay. Alternatively, if you've got a Mac you can turn to the iFixIt parts store. So, how's your laptop now? If it works well, you should try to sell your old gadget online.
What to do when your laptop Gets Wet?
Unfortunately, accidents happen and spillage occurs and sometimes it's your laptop that takes the unfortunate plunge but fear not! Here are immediate steps you can take when your trusty laptop has taken some liquid damage.
Shut it down and unplug
As soon as your laptop gets wet, turn it off immediately. This step is crucial because as water seeps in, it may destroy circuitry if your laptop is still receiving electricity. Don't forget to unplug anything and everything that is connected to your laptop. This includes the charging cords, USB drives, mouse, etc.
Try to take your laptop apart as much as you can. You can start by detaching the batteries and memory cards.
Extra tip: Depending on how much liquid was spilled, there might be a need for laptop surgery. This involves taking a screwdriver, opening your laptop's internal components and taking out the parts piece by piece and carefully examining and drying each component. Only do this when you are comfortable and confident in what you're about to do. If not, go to the closest electronics technician or repair shop and have them do it for you.
Drain, dry, and reassemble
Use a paper towel to blot and wipe away all excess liquid. Next, flip your laptop down in an upside down V shape so that the liquid that spilled internally will seep out and move away from the sensitive components of your laptop. Let it sit like that and dry out as long as it can, preferably 24 hours or until you're confident that all signs of the liquid have been drained and dried. Make sure to keep your laptop turned off at this time! Never attempt to turn it on as it may cause further damage to the laptop.
If you've detached batteries and other components, check on them as well and make sure they are completely dry. Tighten all loose screws if you attempted to open your laptop's internal components.
Extra tip: By all means, never ever use a hairdryer or direct heat to dry any kind of gadget that has taken some liquid damage. This can cause static problems and would even be a bigger headache to fix.
Turn on and watch for issues
Finally, cross your fingers, say a little prayer and turn it on. If your laptop powers on then that's great news! Although, watch out for issues. Try to use all your laptop's functionalities like its Bluetooth connection, CD-ROM and USB drive or even its keyboard. In some cases, even though the laptop turns on, the keyboard shows signs of damage. This could happen if you've spilled sugary liquids. To solve this, you may take your laptop to a service center for a keyboard replacement. Alternatively, you may also purchase a keyboard online and do the installation yourself.
Steps To Sell Damaged Laptop:
Inspect laptop for all broken insigh compenents.
Research for the best buyback place online.
Submit the quote with and ship your laptop.
Follow up with the buyer (buyback) and get paid.
Get Insurance When Selling Old Damaged Laptop Online!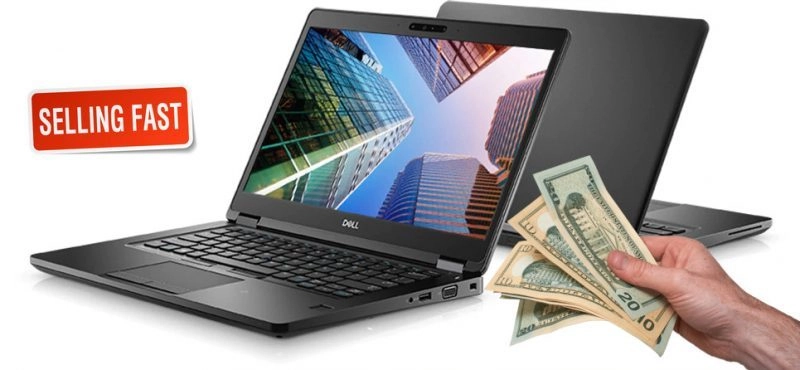 In the long run, it's best to invest in gadget insurance. Not only does it save you the headache of reviving your own laptop but it also saves you a trip to the repair technician. For just a few dollars, you can have your laptop insured! You just saved yourself a few hundred dollars and the hassle of buying a brand new laptop. If you rely heavily on your laptop, take the preventive measures to assure its safety so invest in gadget insurance. Your wallet will thank you for it! Also, your wallet will be happy if you could sell your old laptop online, repaired or not!
Have you experienced any damages on your laptop or any other gadget? How about to sell it online? Share your thoughts in the comments below.