If you need to make extra money quickly, you can try to sell laptop online! Actually, it's not only about laptops, but all unused and unwanted items from your home. Selling them is one of the best and easiest ways to earn extra money. You can even sell broken devices and make some decent money fast. Don't believe it? Just go online and see how many people are choosing to sell old electronics, including broken devices, for parts. Even your broken device is still very valuable. Once you round up these items, consider using one or more of these sites to sell old laptop for cash online.
Steps to sell laptop online:
Find the brand and laptop model in the list
If the device is not on the list use custom quote online
Describe your laptop defects and conditions
Fill out the shipping label form
Print your shipping label and put your laptop in it
Get paid online for your laptop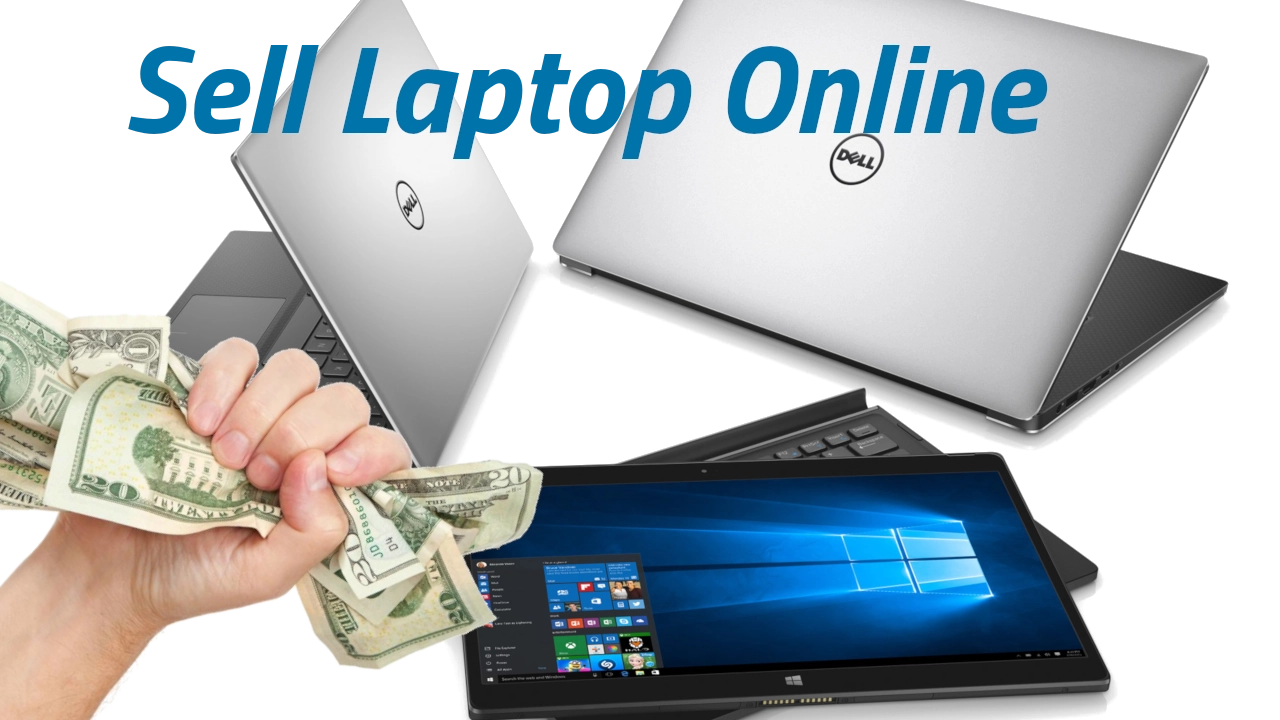 Find your brand and laptop model, where to look
On Microsoft Windows 10 OS:
In the bottom left corner Click on the Start menu button

Left-Click at the search bar and type "Computer"

Right-Click on "Computer Icon"
Click on "Properties"

Look for your laptop specification in window
This process will display the information about the laptop's computer make and model, operating system, RAM specifications, processor model and other.
Places where you can sell laptop online:
LaptopNuts is a popular company that buys and sells pre-owned laptops. So, the first place you should go to sell used laptop online is right here! If you have a laptops or MacBook to sell, this site would be a top contender. They mainly buy Apple products, smartphones, tablets, and laptops.
The procedure is simple. You will get a trackable shipping label to ship your item for inspection. This process tends to take no longer than a week and afterward; LaptopNuts will send your payment via check or PayPal. In case you don't want to wait for a week and get money online, you can also turn your item in at store in Aurora, IL if you live near Chicago area for immediate cash.
CashALaptop helps you to sell old laptops for cash by buying them back from you. Sounds great, does it? First, they offer you a quote based on the real condition of your item with no hidden fees. Then they send you a shipping label to ship your item. As you can see, the procedure is similar to LaptopNuts. In order to get the most money, it's best to send in old laptops and other devices that are still good working. Be completely honest about their condition as your information can be easily checked.
If you want to try to sell used laptop online but for money directly, Amazon is a great place to find buyers on your own. You can set up a seller account and create your own listing. It is very important to take clear pictures and use specific keywords to describe your item. Life hack: if you want to get free Amazon gift card, you should take some advantage of Amazon's Trade-in program that allows you to send your old video games, books, and electronics for it. This is one of the best ways to earn free Amazon gift cards. Make sure your location takes not much time to send your items. As a rule, trade-in items may take up to 10 business days to arrive.
eBay is another popular place you can sell used electronic online. As most of you know, eBay also has an auction format where you can list your item and have buyers bid on the final price. So, make sure that you put a minimum price for your device that ensures the item doesn't sell for less than its value. This is your chance to take most money for your old electronics, but also it takes some time to wait. Again, your chances to get more cash are bigger only if your laptop is in a good condition.
Craigslist is an option if you're considering selling your old electronics locally. You can buy and sell everything here, including laptops, clothes, children's toys, etc. If you're ready to sell used laptop online on Craigslist, you just have to make sure you're using the platform wisely. When you create a listing on Craigslist, you SHOULDN'T put your phone number or actual email address for safety. Potential buyers will still be able to contact you via email but Craigslist will hide your email address from them. Later, if you want to make a deal, you can give your number and meet somewhere in a public place to get cash for your laptop.
Instead of turning to eBay or Craigslist to sell your used tech, you can enlist uSell for help. All you have to do is select your device and uSell will bring you offers from their network of trusted buyers. When you accept a cash offer, uSell will send you a shipping kit. What is the best part of your deal? There are no hidden costs to ship or sell your used item! The buyer will release payment within 5 days of receiving your device via check or PayPal - your choice! If you have other things lying around the house (textbooks, gift cards, video games), uSell may have a buyer for those too.
Some words about Apple laptops. Looking for a good place to sell a new Apple MacBook or just want to sell your old Mac, let uSell.com help you! With Macbook trade-in program, you can find professional buyers who are ready to give you top dollar for your old MacBook - don't trade it in your Apple laptop for store credit when you can use uSell to get cash.
SellLaptopBack is also popular website that focuses mostly on laptops, but also you have a chance to sell other popular devices. You can receive your cash as soon as the company processes a quote. Then, ship your laptop for free. If there's any discrepancy with the condition you described, the company will let you know and you'll take a decision about it. See, the procedure is simple and it gives REAL money. You shouldn't wait for your potential client.
Now you have a whole list of places to sell that used laptop that's sitting on your desk collecting dust. No more excuses make some money from it! Have you used any of these places to sell laptops? Which one is your favorite? You can share this information below and let people know about your successful trade.
Laptops private party traders sell to us online:
The online laptop market and the consumer demands depend on the programs that user or gamers will have to run on those computers, the list of best laptops will never be complete and will be changing constantly.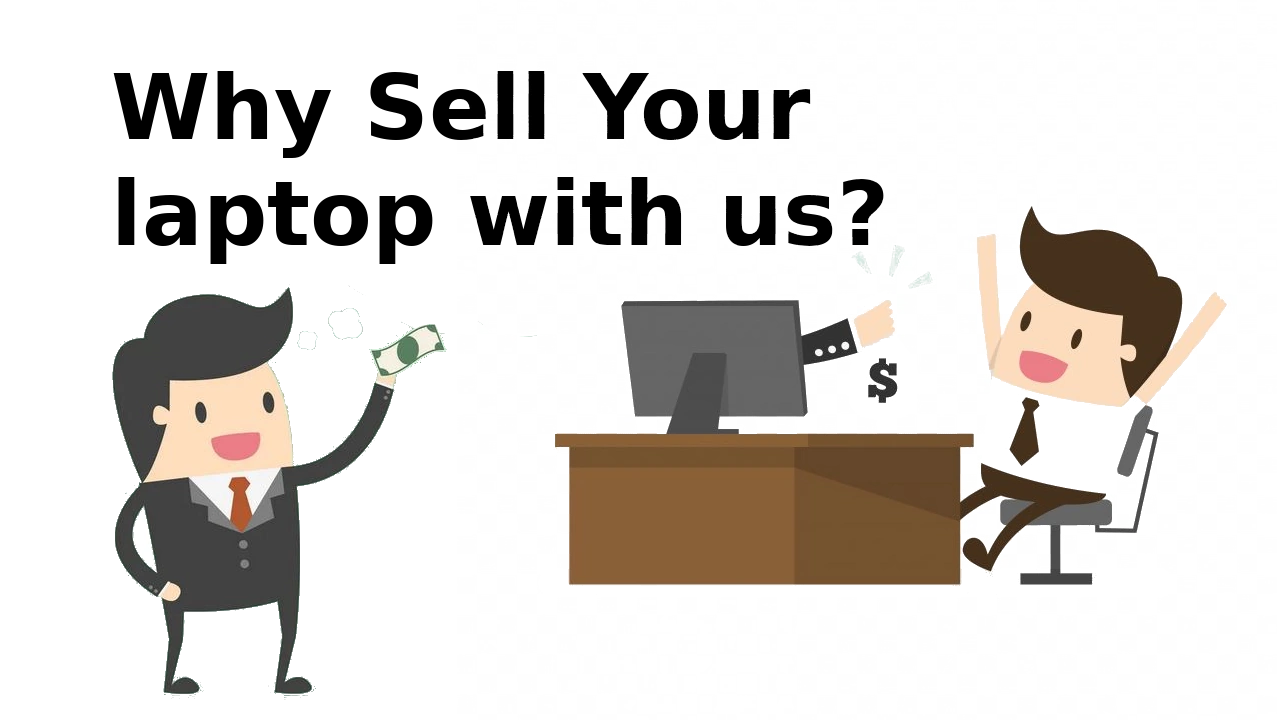 Why sell your laptop online with us?
We have been on the buyback market since 2011
We pay best money for your computers on the whole buyback market
Fastest turnover times with free pre-paid shipping
Almost same day evaluation and pay off!
To read more information on why traders sell their laptop computers online to us check our CashItUsed reviews pages!