Jun 12, 2020
Nearly everyone in the modern world has access to computers, laptops and other consumer electronic devices. You likely have to replace your home PC or laptop every couple of years or so. Phones, tablets and gaming devices also wear out or need to be upgraded. What do you do with your old PC when you replace it with a new one? Oh, don't take them to the junk yard! This is not a good idea! Instead, just think of recycling your used laptop or trade it if it is still in a working condition.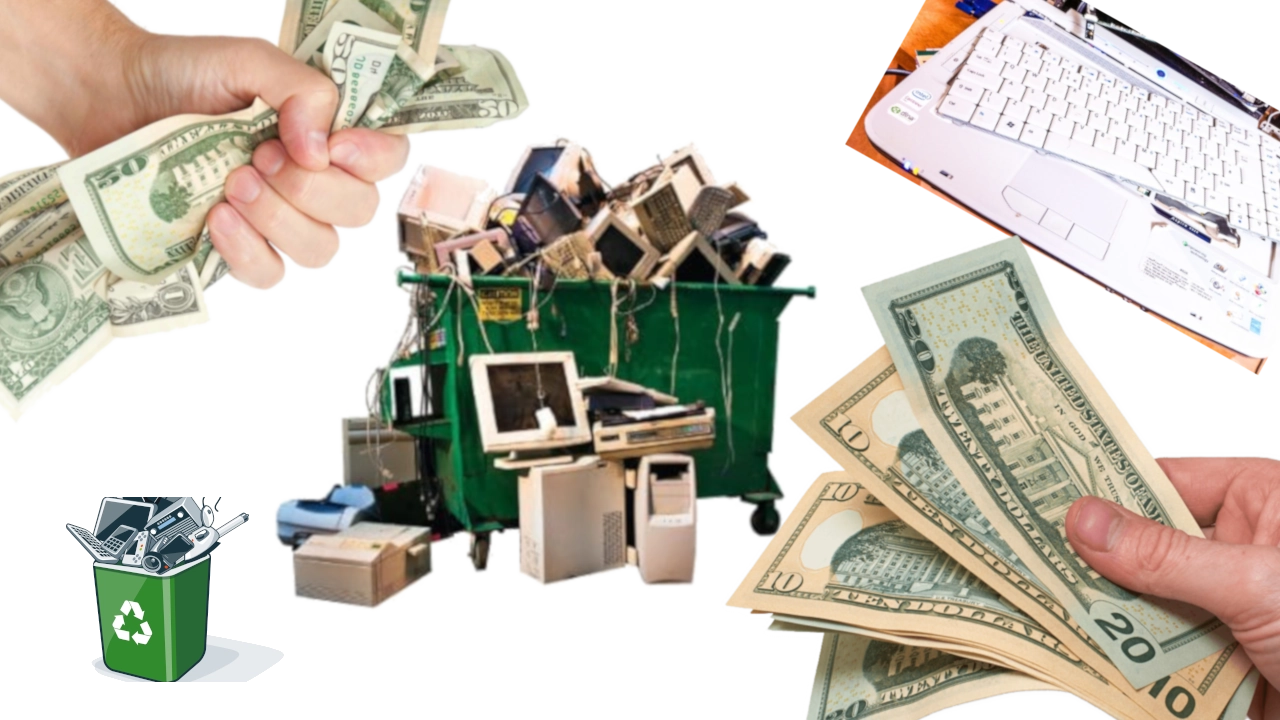 You Can Recycle Laptop Computers and Make Money
If you drop your old PC off at the local junk yard, you won't get any money for it. Moreover, it is dangerous for the environment. Instead, you can trade your broken laptop or desktop computer for recycling and get minimum money.
You Can Trade Laptop Computers and Make Money
You can trade your old device and make more money of it. Here are TOP web platforms to trade used electronics. So, the best known places to get cash for laptops and desktops are:
Using Amazon's tools is not difficult, that means nothing special. Identify the product you wish to send in, and describing its condition, you'll be given a value. Once you ship the item (Amazon covers shipping) Amazon will ensure the item matches your original description. If everything is ok, Amazon account is credited with an Amazon Gift card for that amount. Surprisingly well is that fact that Amazon gives you more money for your device if it is better that you've described before. Your gift card is usually available within two business days after Amazon receives the items.
Getting a quote for laptop is not a problem today. You pick the category, manufacturer, laptop model and real condition. Once you've filled out the questionnaire, you got the price for the item, estimated by special tool. If you accept it, you'll be awarded with the Best Buy gift card. You can either ship the item to Best Buy using a prepaid label, or find a local store that accepts in-store trade-ins. The minus you can find here like on Amazon, you cannot get cash, but special gift card. But, the turnaround time of getting your gift card is longer than Amazon, 10 business days after receiving and reviewing your items. The Amazon take 2 days for the same procedure.
One more of the best known places to get cash for laptops and desktops is SellLaptopBack.com. Unlike the Best Buy or Amazon services, SellLaptopBack lets you choose from a check, PayPal deposit or Target gift card for your items. Great! You have a choice! You may use two options to send your item: ship the items to SellLaptopBack (it pays) or you go to your local Target store to trade them in and get a Target gift card. If you choose to ship your items in, it can take 10 business days after the initial inspection for SellLaptopBack to initiate your payment. Of course, you need more days to get payment.
LaptopNuts is mostly focused on electronics. Like the other services, you provide a description of the devices and it gives you the price. You may kindly choose from an Amazon gift card, PayPal payment or a check. You can expect payment within a week after receiving your item.
eBay Instant Sale is a quick way to sell your old devices, even they are broken. You have to answer some questions about the condition of your used device to receive an offer. eBay will pay for the item to be shipped in and then evaluate it once it has been received. If your item is as you've described it before, you can expect a deposit into your PayPal account for the quoted amount within five business days.
Facebook Marketplace is a favorable platform to trade since 2016. This helps to buy and sell everything from in Facebook Groups. More than 450 million people use groups on Facebook for buying or selling every month, according to the social network. The idea is good! It is enable to do commerce between individuals within the same local communities, while removing some of the uncertainty of sites such as Craigslist. After all, if you can see a seller or buyer profile on Facebook, you're more likely to be comfortable doing business with that person. What about the payments? Payments are made through Facebook or any other method sellers and buyers agree on. So, no more gift cards, no more bare proposals, just cash!
Nevertheless, the service isn't perfect. Marketplace is currently a part of the Facebook smartphone app. It's also only available in the United States, United Kingdom, Australia and New Zealand. You can't rate buyers or sellers, and it doesn't work with Pages, only personal accounts.
One more interesting trade platform! Swappa is worth seeing if you want to sell a used mobile device or laptop. Sellers pay no fees, though they do have to pay all applicable PayPal fees if a device sells. Sellers also need to roll shipping costs into the asking price. It's like a fair trade! Buyers pay Swappa a fee based on the sale price, and those fees range from $5 to $30. There is nothing difficult to create a new listing on Swappa. Just write a headline and description, and then answer a few questions, as usual, set a price you want. You can find out the price before or consider on what Swappa suggests. Swappa lets you sell a variety of mobile devices, including smart watches and VR headsets, as well as smartphones, tablets, Mac laptops. It was difficult to sell Windows laptops here, but will wait for some changes in future.
Another nice laptop buyback online service website. They have a big verity of the different devices to quote. Most of the models are laptops and they to buy desktops, all-in-one and more!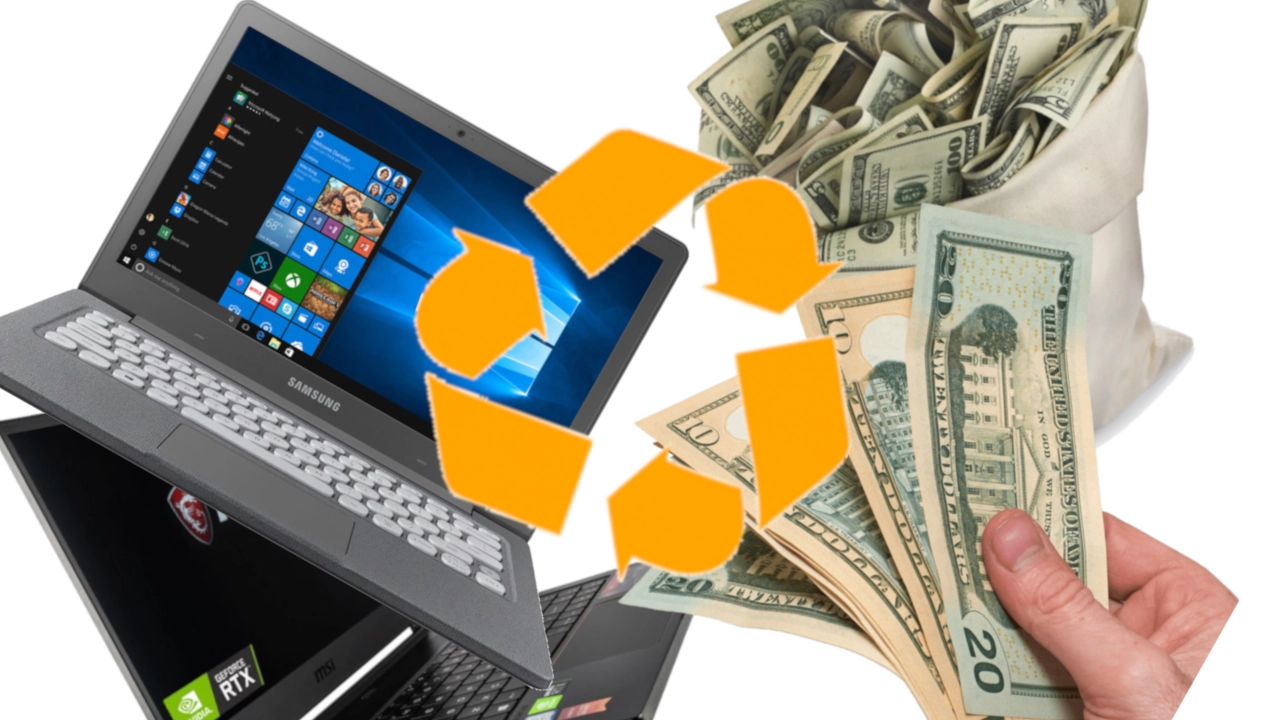 Thus, your trade skills are not good! What do you do with your devices? Try to sell them all for lower but still attractive price online to one of proper services and sleep well!