You probably have one or many old laptops, collecting dust in your home. You know, you are not alone! There are many people try to find good solution where to use old gadgets in this case old used laptops. Is there good way out of the situation? Actually, there are many options to consider. Each of them helps to bring cash for laptop.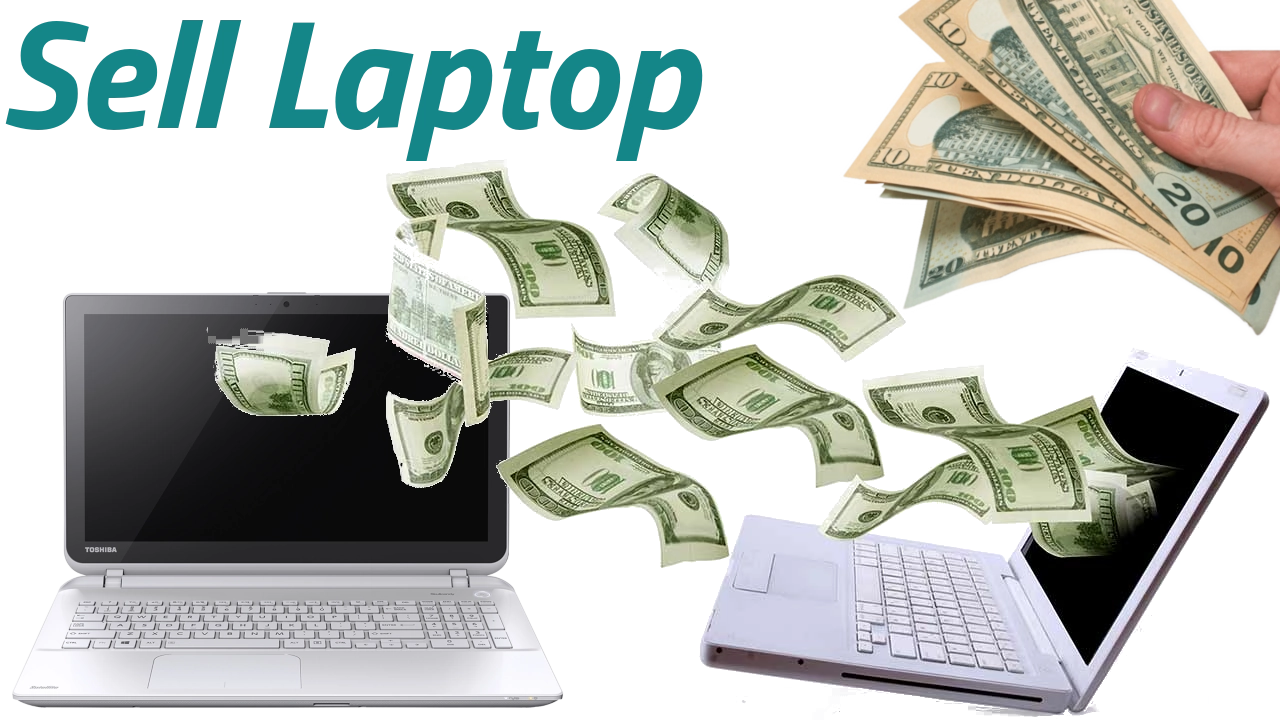 Sell Your Laptop
Believe it or not, there are many online services for old technics. How about trading from eBay, Craigslist, and Facebook Marketplace? You should know that these are the most popular platforms to take an unwanted computer off your hands. The result of your trade much depends on your efforts! Thus, using eBay you can sell an old broken MacBook Pro $100 or three-year-old iPad mini for $175, or iPhone for $200. You can find all proper instructions on the web page you use. Nevertheless, eBay takes a small cut of the sale price. Before you sell your laptop to someone you don't know, you should think of protecting your privacy. Clean the machine from your bank account info, personal images, or your browsing history.
Of course, there are many auction services that are ready to buy your machine for a fixed price. This is also a worthy variant to get cash for your laptop with a strong guarantee that you are mot failed.
Recycle Your Laptop
Recycling is very important procedure for every city, country. There are special services and organizations that will accept your old technic. You should check out the collection programs at BestBuy and Staples, too. Both are free. And Amazon will reward you with a gift card for items recovered through its trade-in program. You can find more if you want.
Donate Your Laptop
Do you know that used computer is a valuable tool? Don't be surprised! It can be useful for a family that has no resources to buy one. If you don't want to look for a family in need, there must be a foundation in your city that is helpful for donating.
It is hardly believe that there are kids who come home from school with homework that has to be done online and they don't have computers at home! If the family doesn't have a computer, they have to take the kid to the library every night. Even your 5- or 6-year-old computer can be a big help and valuable present for a family like this. You can give it a second life in a new home.
Upgrade Your Laptop
Finally, if you have a child or a friend in need of a computer, you may give your old technic with a clear conscience. Of course, if the computer is not very old, you can make it run faster with a couple of tweaks and continue using it. MacBooks are difficult to upgrade because their parts are usually soldered or glued into the body. They are expensive to buy and there is no profit to upgrade it. But models made by other manufacturers let you add more memory and replace an old hard drive with a quicker, more efficient solid state drive (SSD). Is not it a cool opportunity to get a powerful laptop for minimum costs? If that's too costly, you can ask for help one of many service centers to find a good compromise for you.
A new SSD will give you the biggest performance boost, for example. It makes your computer run faster to access data without the moving parts required by a traditional hard drive and allows for quicker information retrieval. The memory is another important component that can be upgraded easily. But adding more memory (or RAM) can improve a computer's performance as well, allowing you to multitask with greater speed.

Cash in Your Laptop
Whatever you choose, just selling your used laptop you can get cash from it. You trade must be as simple and quick as possible to get cash for laptop. You may use the online quote tool which is usually based on the condition of your laptop. Get a quote to sell your laptop today by selecting your brand from the list of laptop brands above. See, everything is easy!
What happens to your laptop?
It depends on the condition of the laptop you want to sell; when the service receives your product the experienced specialists always ensure all your data is wiped from your hard drive using MOD standards and licensed software. Laptops are then either resold to shops and traders as working items or sold to repair centers for repair or recycling.
Free Courier Collection
Don't worry about trying to ship your laptop to the service center. The free courier is available. The delivery service is available 7 days a week.
What if Your Laptop is Damaged?
Don't worry! You can easily sell your old laptop even if it is damaged. Remember that old laptop is always worth money, even if your laptop's seen better days. There is always a sense to sell it. Get a quote today for your laptop whether it has a smashed screen, faulty keyboard, or broken lid, no matter.
The advantages you are expecting when selling laptop:
Obviously, you want to get the best price for your device!
You want to find honest prices.
You want to have great prices, with no hidden fees, no postage costs, no return charges!
You want to see No hidden charges.
You want to have postage and packaging completely free.
You want to get an easy fast cash payment.
You want to get cash for laptop within 24 hours.
It sounds great! It is not a problem to pick a good reliable laptop trade-in company to deal with. Don't afraid of online deals. Just be honest and try to deal only with the checked and popular service with the own website and all necessary information on it. And if you want more? Try to read feedbacks from the company webpage to learn more. There must be the step-by-step guideline to help you to follow your way at the click of a button.