May 25, 2020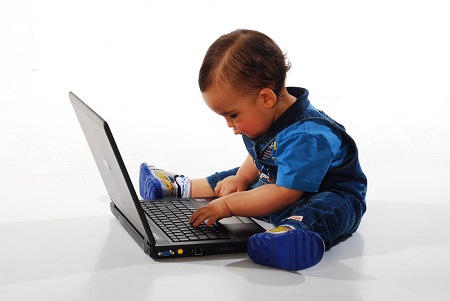 Many people think of selling laptops or giving them for charity every time when they have a new item. This is a usual practice to sell used laptop instead of throwing it away. Nevertheless, you should always take care of your personal information that can be easily lost or failed. Take it easy! You just try to follow the simple rules to prepare your old friend for a new life. One more thing, if you want your device to be sold for a high price, you'd better to make all necessary preparations to get extra money. It is not a problem!
Back Up Your Personal Data
Of course, your old laptop keeps many interesting and private information that you may need. If you could make a copy of it, it's great! So, what about the information on your computer? How can you delete it all? If you are moving to a new computer, you will want to back up your important personal data and take it with you. If you are already backing up your important personal data - you should know where the data you care about is on your computer and should already have backup copies.
Which Files Should You Back Up On Your Windows PC?
Thanks to cloud services, much of your important personal data may already come with you. Files stored in services like Dropbox or others will obviously come with you and be accessible on your new computer. But there is still a good chance you have important local files sitting around. Consult our look at what files you should back up on your Windows PC if you need some help. If you just want your computer to be prepared for selling laptops in the professional way, just take it to the specialist.
Clear Computers before Selling or Donating It
Definitely, the new owner will be able to access your private or confidential data saved on the computer if you haven't removed them before selling laptops or donating. As a result, you will suffer from privacy leakage or even more serious losses. Well, how can you erase or clean important information completely before selling laptops or PC?
Most of you may choose to delete files and then clean the Recycle Bin, or delete files via Shift + Delete, or directly format the drive storing sensitive information. Is it enough? To make private information unrecoverable, you need to wipe the hard drive of the computer, which is actually the process of overwriting the original data, and there is no chance to recover overwritten files. How can you quickly and permanently clear your laptop before selling or donating it? There is freeware to give you a helping hand. Wipe Hard Drive Using MiniTool Partition Wizard. MiniTool Partition Wizard can help you clear your laptop or PC. You may download this program or something related with it on your laptop to clear the information and sleep well. Anyway, the professional help is always available.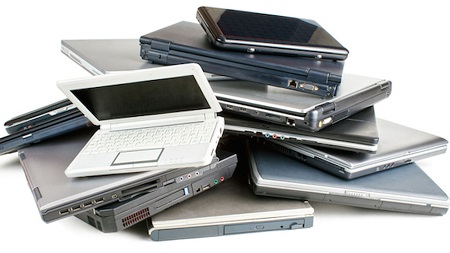 Reinstall the Operating System
Once your hard drive is formatted, you won't have anything on it. This means you need to reinstall an operating system before selling laptops. The process is easy provided you still have your operating system discs. Reboot the system, and boot from the OS disc itself. Windows should automatically boot from the disc, but if not you can change the settings in your BIOS to make it work. Does it sound weird? If not, the situation with Apple laps is rather complicated. Thus, for Mac, hold down the Option key after you hear the startup chime and select your boot disc (the USB or DVD you made yourself in step two).
If you want to sell your laptop online at the web platform like eBay, you can stop at the new user creation screen. Just power off your computer when it asks you to create a user account. Everything is done! If you are selling it to the pawn shop or service company, the professional specialists can do it for you easily.
Clean Your Laptop or PC Like a New
It cannot be denied that there is much dust covering on hardware equipment: keyboard, screen, and interfaces. Everyone sees it and the extra price is not available. If you want to sell it at a relatively higher price or make it newer before donating, don't forget to do the cleaning.
Needed things:
For laptop: a cotton rag or dust, cleaned and soft brush, specialized detergent, and hair drier. If there is no detergent, clean water is also OK.
For PC: except those for laptop, users can also prepare a small dust collector if there is.
Detailed steps:
For laptop: make the laptop vertical to the ground or desktop, clean dust with the brush slightly and carefully. You should use the cotton rag which is with detergent or clean water to wipe screen, keyboard, interfaces, and so on. At last, dry the laptop with hair drier. IMPORTANCE: you'd better not allow both detergent and water to enter the laptop, or the computer would be physically damaged. If you don't want to use special dryers you may dry is naturally for some time.
For PC: take apart the computer case, blow the dust with hair drier or clean dust with dust collector, then sweep dust hidden in slots or gaps with brush, wipe all residual dust with the cotton rag, and finally dry the machine. Of course, you also need to clean the screen of PC like cleaning screen of laptop.
After these steps, your computer would be much newer than before. It plays an important role for trades.
Find out the Invoice of Your Laptop and Guarantee List
A computer with official invoice would be sold at a higher price since it proves the ownership and purchase information of the computer. Are you planning to prepare your PC or laptop to be sold or prepare it for donation? No matter, just make the simple preparations step by step and go to trade. Otherwise, your privacy can be in trouble.